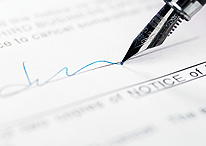 Contracts Management, to include:
Contracts Compliance – We ensure the contract is in compliance with all of the prime contract requirements for the entire duration of the contract.

Contracts Analysis – We do a complete analysis of your contracts in order to determine hidden costs and areas that need to be considered for negotiation, contracts compliance elements.

Contracts Negotiation – We negotiate the various elements of the contract for overall cost savings.

Contracts Review – We review the contract for deliverables, compliance, statement of work and requirement for subcontractors.

Procurement – We track and process the purchase orders associated with the contracts.

Subcontracting Agreements – We develop the subcontract agreements based on the requirements of the prime contract and ensure that the flow down clauses are included in the subcontract.

Writing Teaming Agreements – We write teaming agreements for potential opportunities with teaming partners.

Request for Proposal Analysis – We review the Request for Proposal (RFP) for hidden or added costs to ensure these are taken into consideration during the pricing process.

Contract Closeout – When the contract performance ends, we process the necessary documentation for complete close out to include any outstanding deliverables and payments.
Certifications - Small Business, Minority-owned and Women-owned Business Enterprises (MWBE) Service Disabled Veteran-owned Business Enterprise (SDVBE),
Historically Under Utilized Businesses (HUB) zone

Risk Management

SAM registration
Some of the companies we have provided contracts management services are as follows:
SUPPLIER DIVERSITY PROGRAMS
We also have experience in providing Supplier Diversity Program Management and Development. Our President, Vernestine Davis, was responsible for the development and management of the MCI award winning Supplier Diversity Program.
Join Our Mailing List
In your quest to choose the right
consulting firm
, we have more than two decades of outstanding contracts experience to offer. Join our mailing list. For more information, call Strategic Advantages, LLC at (240) 280-3950. We look forward to working with you.